Documenting the Desert Tides
After the visitors from Cirrus left, the work they had done on the moon left it in a rapidly decaying orbit.  The climate of Earth changed quickly.  Most of the population fled the planet shortly after the Cirrus Excursion.  The projected impact date is in eleven months, and in that time, some have stayed behind to document the relics of human civilization on a planet in its last days.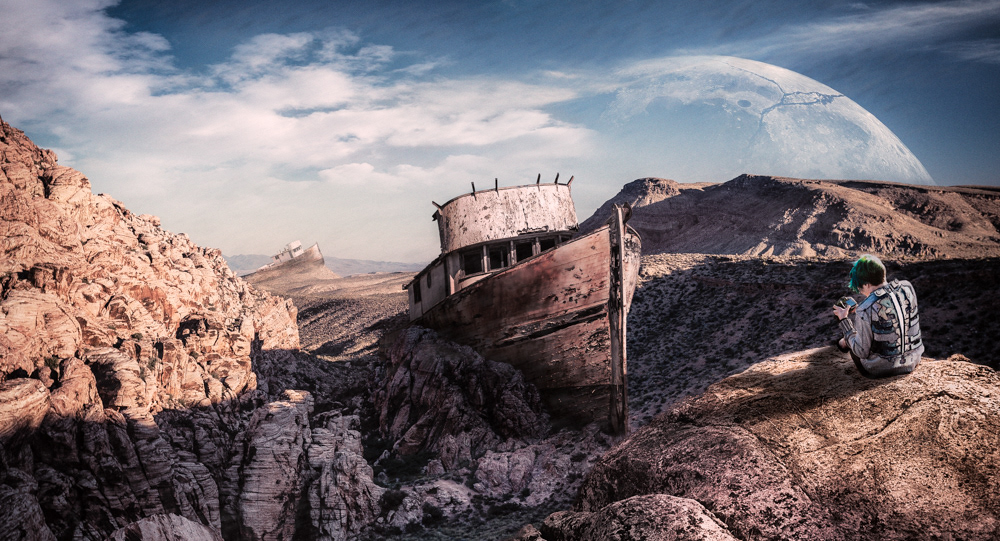 Here is a progression; first time trying one of these with a project.